Kansas Wingshooting Hunting Lodge
Home of a variety of opportunities for wingshooting in Kansas, Rader Lodge has a long history of providing its clients with some of the best pheasant, turkey, quail, and waterfowl hunting in the area. Surrounded by over 25,000 acres of wingshooting habitat, the outdoor enthusiasts who visit Rader Lodge each year know Lake Waconda as the state's third-largest reservoir and Mitchell County, Kansas as one of the top spots for wingshooting.
The area has rolling grasslands with a bountiful amount of wild pheasants and quail, hardwood groves and tree belts that house strutting Rio Grande Turkeys, and over 12,000 acres of prime waterfowl prairie potholes and lakeside opportunities. So if you're looking for the fast-paced action of some heart-pounding pheasant hunting in Kansas, or sitting next to a tree waiting to complete your Grand Slam for turkey, Jeff Rader at Rader Lodge is sure to put you on some great wingshooting action!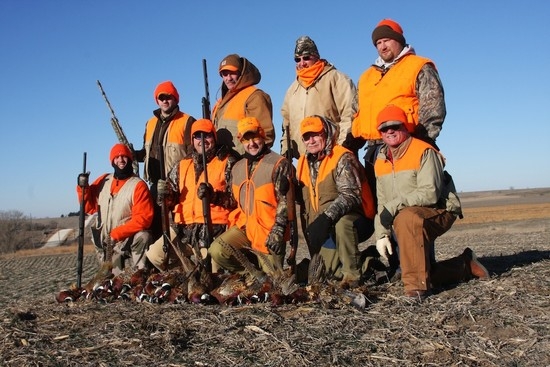 Kansas Pheasant Hunting
When booking a hunt at Rader Lodge, hunters have a chance to experience Kansas wild pheasant hunting at its' finest. Nestled among our farmland groomed specifically for pheasant hunting, you are able to enjoy a hunt that will provide plenty of fun, excitement, and memories that will last a lifetime. From the experienced hunter or even the rookie to the sport of pheasant hunting, the cackles of wild pheasants and thunderous wingbeats of a flushing roosters in the field sure makes your choice easy, Rader Lodge is the best pheasant hunting destination in Kansas!
Take a moment and read more about how Rader Lodge can arrange your hunt to suit your style of hunting. With accommodation arrangements in hunts from single hunters to groups of 60 or we have those resources for do-it-yourself hunts Kansas pheasant hunts on our leased areas with no guide.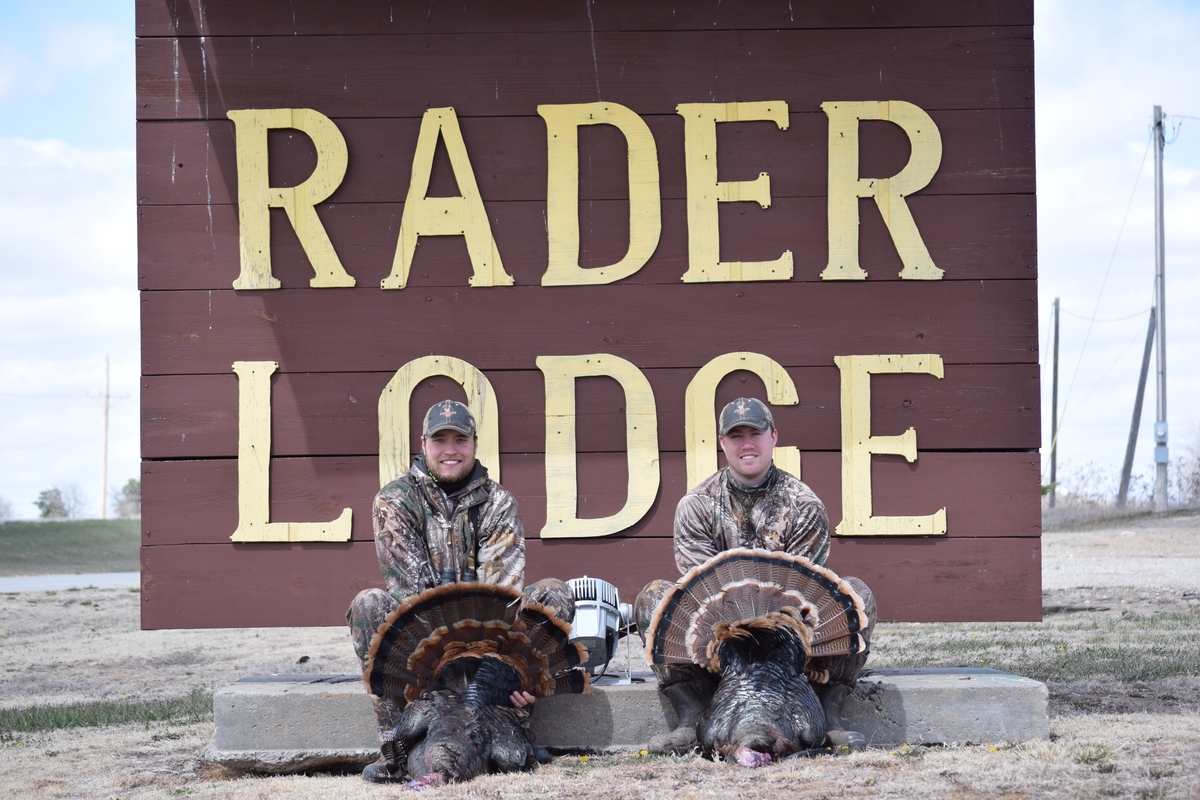 Turkey Hunting
Typically the Rio Grande Turkey are very aggressive and tend to roam large areas daily. Being boisterous and very actively talking, these birds always seem to be fighting in effort to establish dominance and impress hens. The natural terrain here at Rader Lodge combines the use of hardwood trees along our open fields and cropland, providing prime roosting areas. By using the natural terrain to your advantage, you are able to see the turkey come in from a fair distance away.
Located in north-central Kansas, Rader lodge places their hunters that are in pursuit of completing their Turkey Grand Slam, opportune moments to successfully harvest these magnificent birds. Typically hunters have a high success rate on their first bird, with an excellent chance at taking a second bird! Check out the double tap Devlin Stewart just accomplished on a recent Rio Turkey hunt here at the lodge.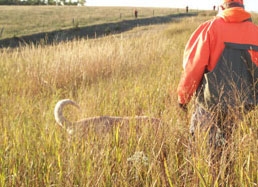 Quail Hunting
With an ever-expanding increase of interest in quail hunting and habitat conservation, the quail hunting in Kansas here at Rader Lodge has never been better. With thousands of acres of availability to our clients to roam, wing shooting clients typically are in store for 10 or more coveys a day. Putting them in the middle of some of the best quail hunting action around. When combining a quail hunt with an action-packed weekend of pheasant hunting here at the lodge, you are sure to be in store of some explosive flushes and tremendous shooting opportunities.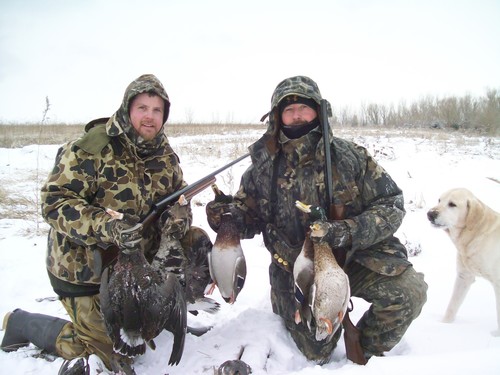 Waterfowl Hunting
Keep your head down, finger on the trigger, and get ready for some feet-down action here at Rader Lodge. From the storm of mallards floating into the decoy spread to the flocks of geese hovering atop of your barrel, the waterfowl hunting here is something to write home about. Located just outside the waterfowl refuge of over 13,000 acres, you typically will see a vast variety of migratory waterfowl in a feeding frenzy of the Kansas cropland. Our professional guides and staff here at Rader Lodge take the time to set our clients up in the field, putting them in the action, and making sure you have a blast of a time hunting ducks and geese. All you have to do is bring the gun, camo, and ammo. So if you are looking for a great weekend getaway and opportunity to shoot some full-color waterfowl, book your hunt with us today.