Kansas Muzzleloader Deer Hunting Outfitters
Kansas muzzleloader deer hunting is a tough hunt and not for the weak. The hot Kansas weather keeps the bucks laying down and staying cool.
Muzzleloader Details
Time of Day - Early morning late evenings the key.
Location - Waterholes, feed fields and travel routes are key.
Feeders - We use some unique feeding strategies and scored with that last year
Scent Control - Scent control and working the wind a must.
Stands - We have treestands and ground blinds setup but you may need to place a hang-on stand in a slightly different location.
Scouting - We keep the cameras rolling so we try to keep up on active bucks. We will do our best for you but be prepared to get up early and stay late.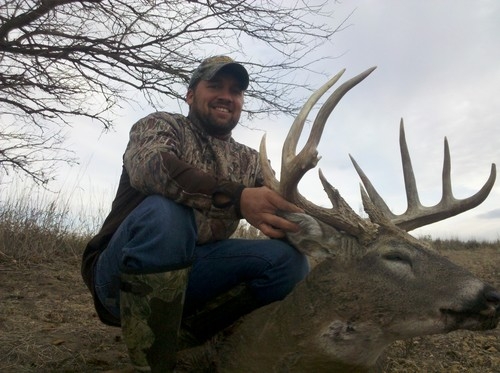 Seasons, Dates, Availability
2023 Availability (Actual Dates May Vary)
Sept 17 to Sept 23 - Call for openings (Muzzleloader)
2023 Reservations - Call us to get on the schedule for 2023 to get your dates locked in.
Kansas Muzzleloader Season - The Kansas early muzzleloader deer season runs Sept. 17 - Sept. 30, 2023.
Application Dates/Permit Process- We will help you through the permit process through the state. View more info at the KDWPT website.
Nonresident Deer Permit Draw - April 1 to April 25, 2023
Handicapped Hunters - Rader Lodge accommodates handicapped firearm hunters. Any questions, give us a call.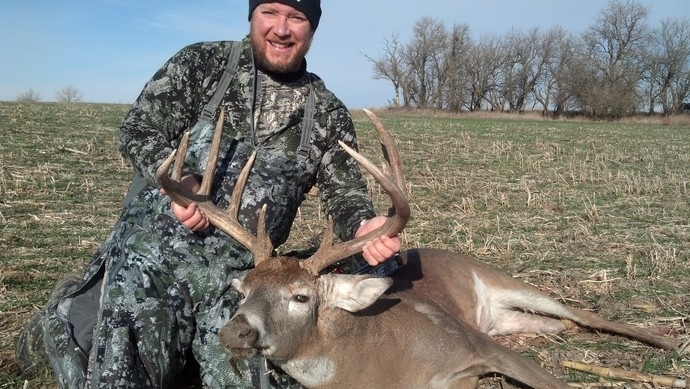 Muzzleloader Rates
Rate - Our all inclusive rate (not including permit) is $2750.00 for a 6 day hunt.
Includes - This includes meals, lodging, and field dressing.
Deposit - Deposit is due upon booking.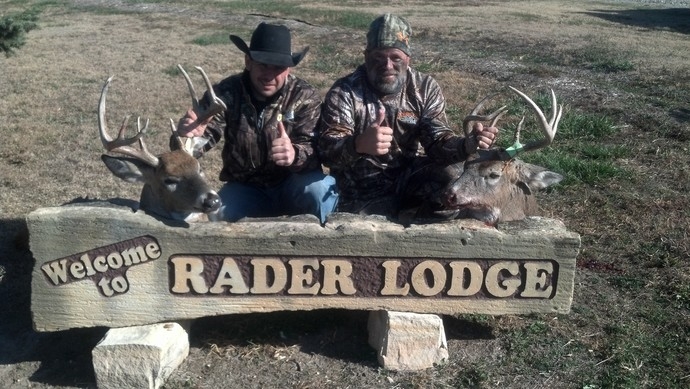 Ready to Book?
Seen enough? Call us at 785-545-3476 or fill out our contact form to request a call back. Our availability fills up quickly, so make sure you call or to reserve your muzzleloader deer hunting spot for the next whitetail season to ensure your preferred hunting dates.