It was a fun 2016 whitetail deer season for sure at Rader Lodge. Let's review the results.
Muzzleloader Season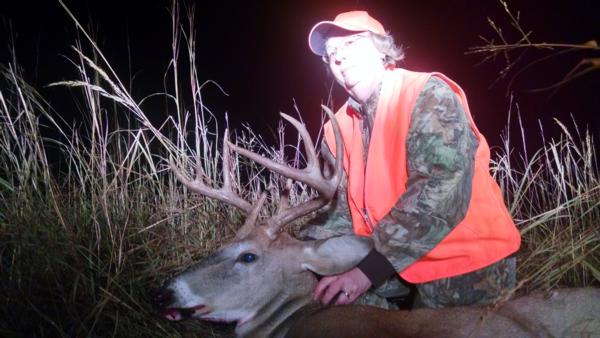 Muzzleloader season weather started off hot as usual. Then a timely coldfront came thru and boom - 3 deer down. We were quite grateful. Our October 4th to November 4th session was really slow and we had our chances. A 10 pointer at 9 yards jumped when our hunter mis-timed his move. The whitetail was over 150 class - better luck next time. We shot 30% that week. The next week was amazing 70% with 3 exceptional whitetail deer.
Archery Season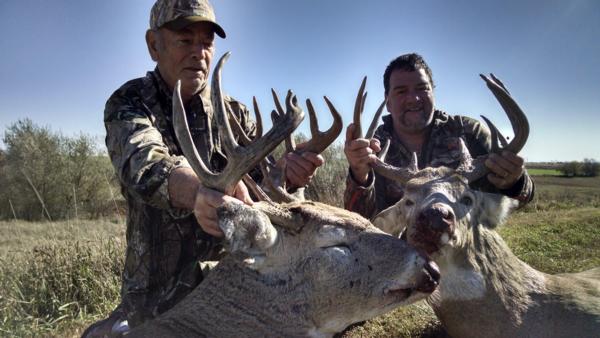 Our highlight of the bow season was our buddy Rudy shooting a 275 pound deer at 39 yards. Rudy is 76 and had passed many big deer. it was good to see him knock one down and boy what a brute. Chris shot a great whiteail deer and he was being a good Samaritan at the time. He gave Dale his stand as he had not being seeing much and of course Chris shoots the big one out of Dales stand. Bruce shot a big brutas that jumped into the Solomon river and crawled out. He shot him 3 times and the buck had even been shot one time before - Kansas bucks are tough! Our friend Mark shot a monster but didn't get his usual good hit. We chased it for 2 days and 3 guys saw it and figured it to be mid 170's. We never found him. The next split was so-so and it rained a lot so not much bragging that week.
Read the full 2015 archery season wrap up here.
Rifle Season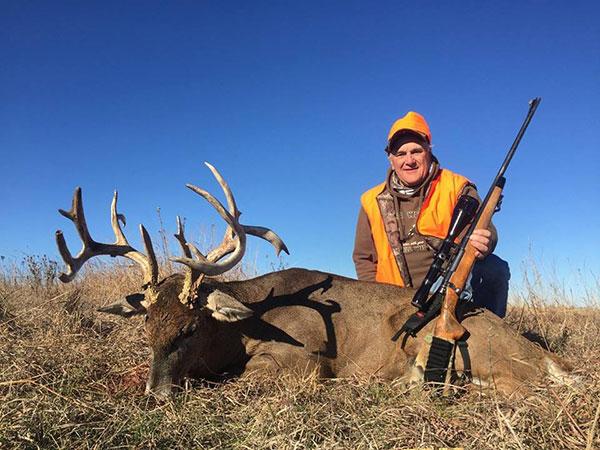 Rifle season went good and lots of stories and 80% success. Bill Wylie was the highlight with a 181 class whitetail buck.
Read the full 2015 rifle season wrap up here.
Congrats to all of our clients. I really enjoy this part of the lodge work. 14 hour days and lots of hard work but it really doesn't seem like work. This year will be my 30th year and we are growing and doing well. God willing I will make it to 50 years. I want to thank my guides, family clients and most of all my Webmasters at 3plains for making Rader Lodge a growing thriving guide service.
Jeff Rader
Posted in: Rader Lodge News, Deer Hunting