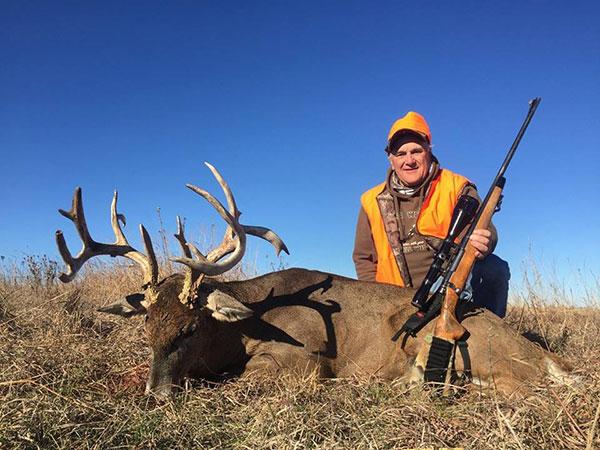 9 days into the 2015 Kansas whitetail deer rifle season, here's what we have so far.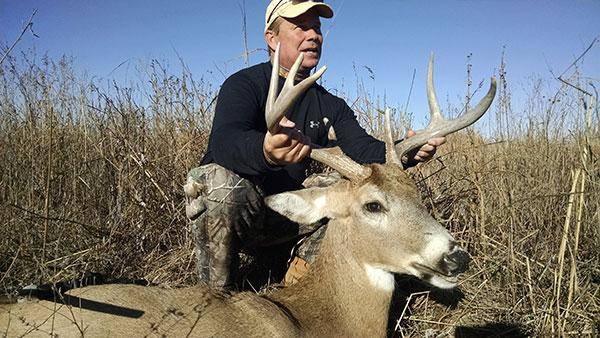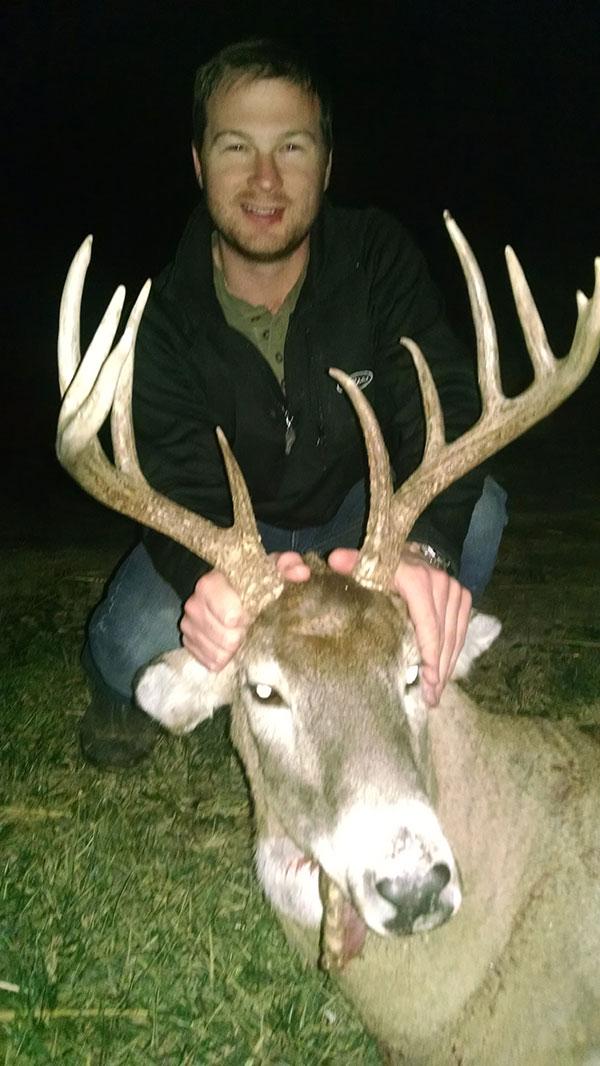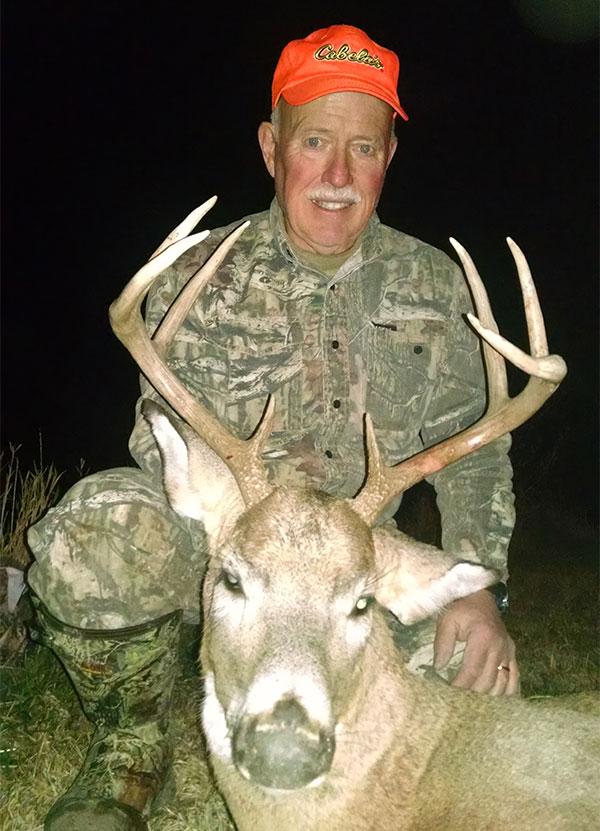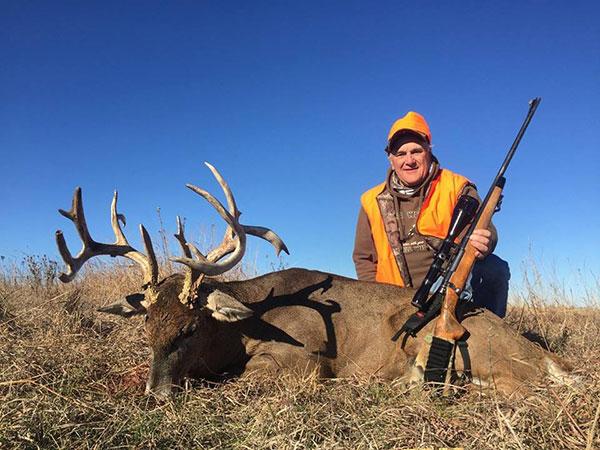 Bill Wylie with his buck he calls "DOUBLE DROPTINES". Gross Score 180 5/8", 18 Total points, 300 plus pounds as it pegged your scale! Taken with a 1972 Remington 700 BDL in 7mm at 246yds!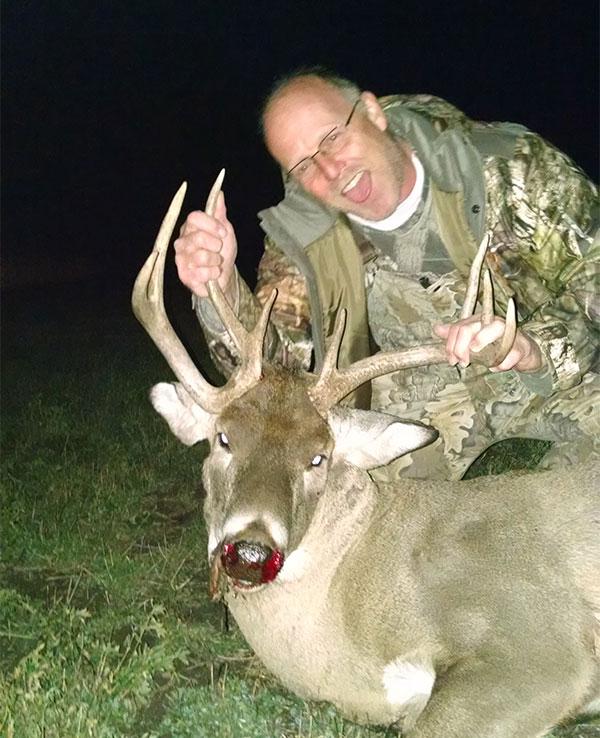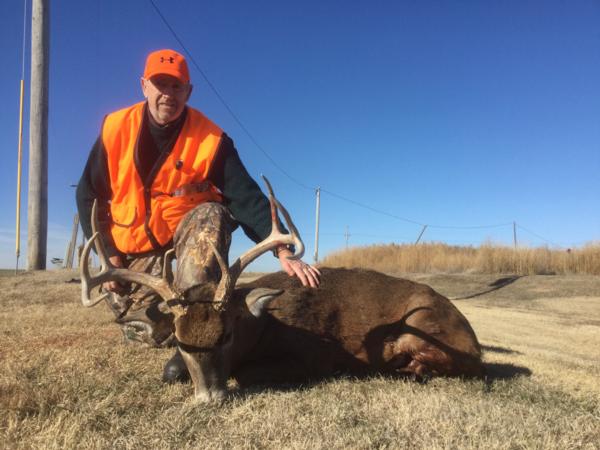 Harold Masterson with his buck.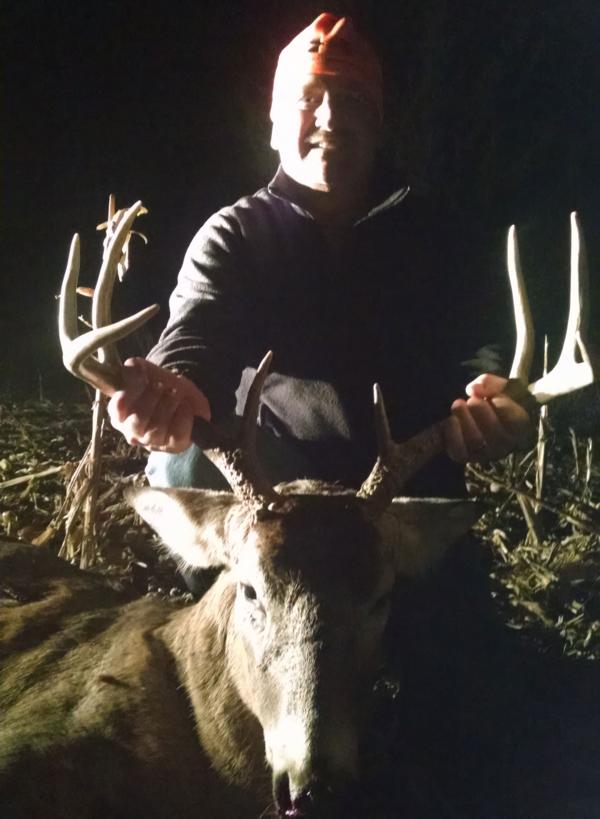 Dan from Michigan with a second split deer.
Posted in: Rader Lodge News, Deer Hunting