Rader Lodge In The News - 2017 Whitetail Hunting Article
March 20, 2018 by Jeff Rader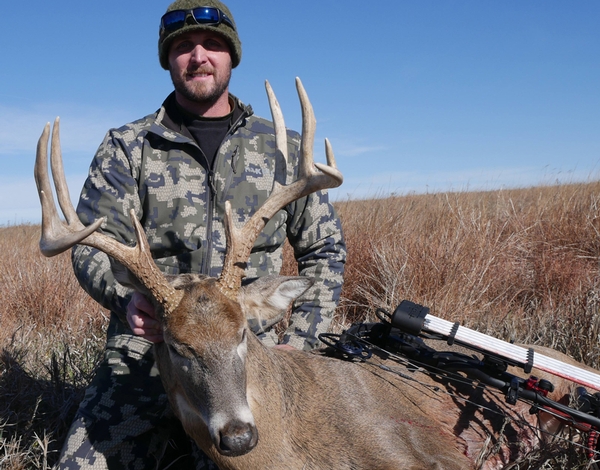 Read a story of an amazing 2017 Rader Lodge adventure- just posted at ScoutLook by Mark Melotik - Executive Editor.
"Seth Cole, 29, hails from southeast Mississippi, and last fall hitched up his trailer and hauled his Polaris Ranger UTV all the way to north-central Kansas, where I met him in Jeff Rader's Rader Lodge camp. Cole would leave Rader Lodge a few days later toting a beautiful 10-point whitetail that would easily make the Pope and Young Club recordbook, but of course that's the short version of Cole's adventure. Here's the step-by-step route Cole took to find success in Kansas."
Read the rest of the article:
https://www.scoutlookweather.com/hunting/scoutdoors/posts/11661/make-kansas-your-first-out-of-state-deer-hunt-a-blueprint-for-success
Posted in: Deer Hunting
---
Reader Comments
0 Comments on Rader Lodge In The News - 2017 Whitetail Hunting Article
Would you like to comment?
Get Connected
Categories