Kansas Hunting Lodge, Outfitter & Guide Service
The Rader Lodge in Glen Elder Kansas offers 25,000 acres of Prime Hunting Land in North Central Kansas. Rader Lodge offers: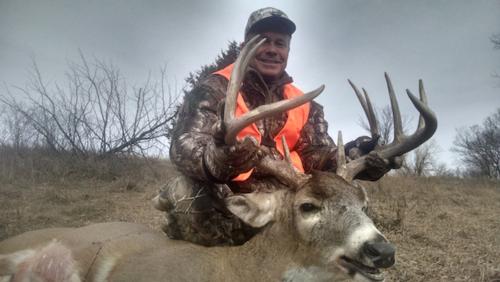 Recent Field Reports
Big Buck Down in Kansas
December 04, 2014 - The 2014 Kansas rifle is underway and we are still on the BIG BUCKS! Even managed to get in a quick coyote hunt here at the lodge....