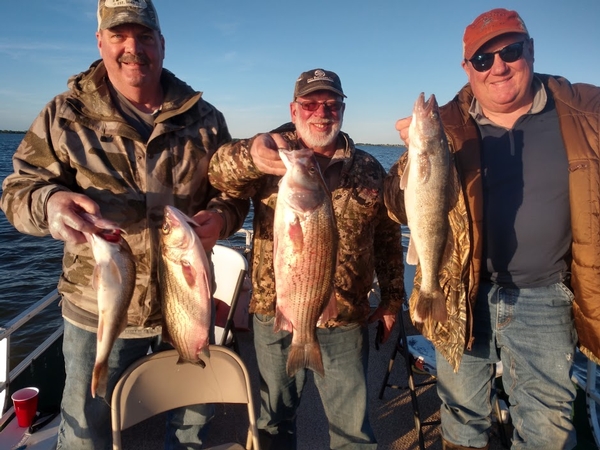 It was a cold and blustery day in glen elder on Waconda Lake. Cold front conditions but we came thru with some nice walleye and wipers.
The the fishing is rolling along right now. Decent walleye and very good whitebass fishing.
We have catfishing special for July 15 to July 30 for $100 per person in includes lodging and a half day fishing. Many of the days we catch 50 or more fish per boat.
Give us a call: 785-545-3476
Jeff
Posted in: Rader Lodge News, Fishing Report