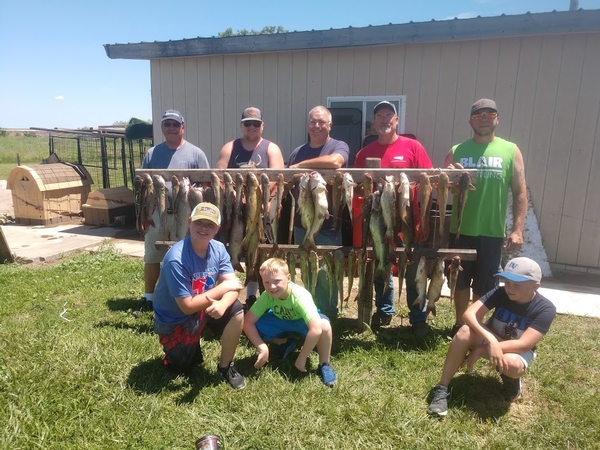 July 22nd - Limited out on catfish today! 70 fish caught by 11:15 am and around 2 to 12 pounds. We have a lot of openings ahead. Great time to visit Kansas!
July 11th - Catfish are hot! The Kruse party had some good family time catching catfish (Photo above).
June 28th - Well fishing fans here we go. Chuming season!!! We're all set beans soaking. The bait is ready, so let's get stinky! I have availability last half of July and all of august and September. White bass are starting to go on top water too. Looking forward to it!
June 1st - A great day with the Babcock / Galen party. We caught 80 whitebass on the mudline. Also a keeper walleye and crappie.
Posted in: Fishing Report