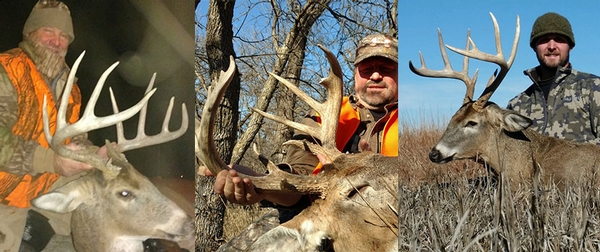 2017 archery whitetail and rifle whitetail hunting season results at Rader Lodge.
Update December 12, 2017
Bob from Pennsylvania took this big guy his first day of his hunt. He kept busy shooting pheasants keeping his buddy john company in his box. Also cheering for Penn State volleyball. We have a bet Penn state versus Nebraska Thursday. I like my beer real cold bob. Jeff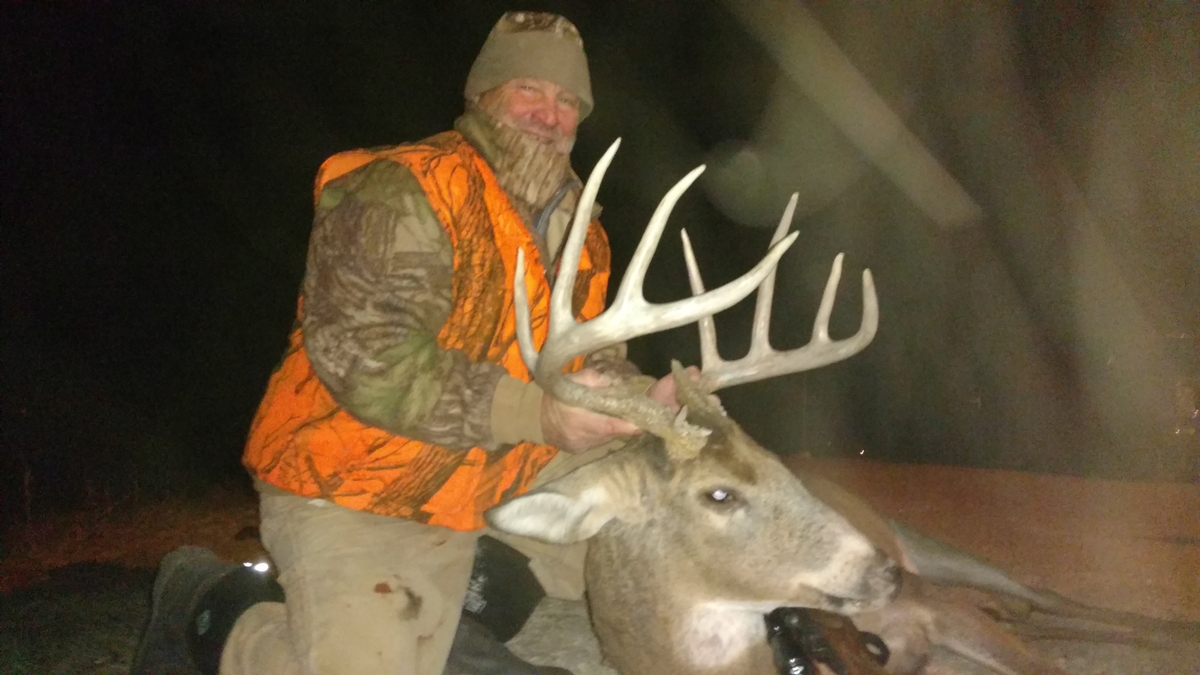 Brian from Wisconsin took rhis beauty his first day of his hunt. Gave him kots of down time!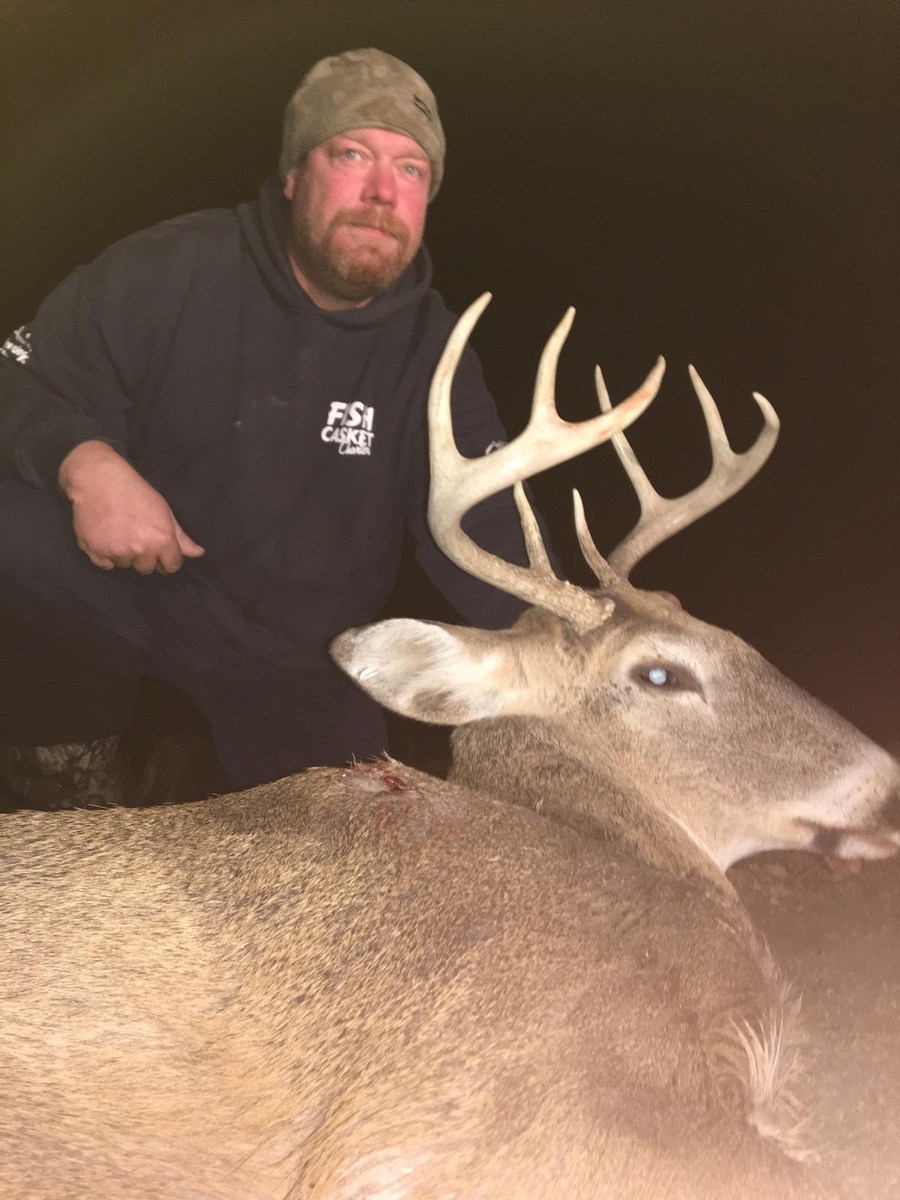 Update December 3, 2017
Mike from Michigan took this amazing buck yesterday. It has a lot of meaning to it as its dedicated to someone special that was supposed to make this trip. I was glad i good help make this happen.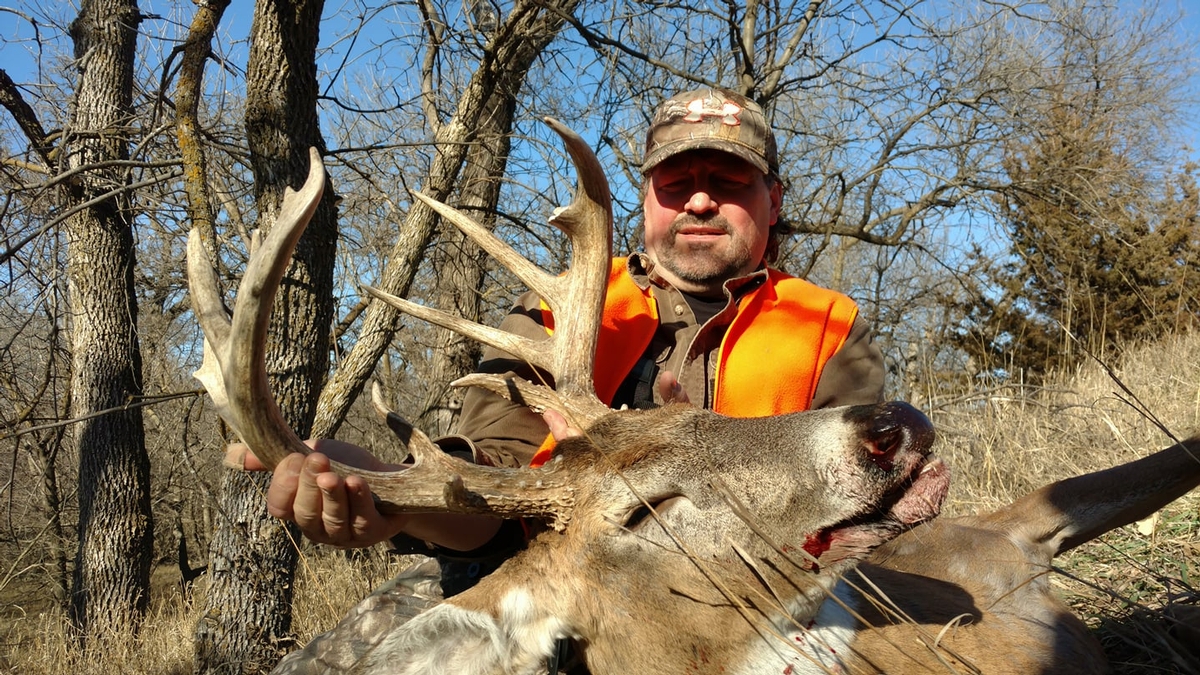 Update November 20, 2017
Full draw adventures scores on last day. The guys hunted hard and had a couple big ones just out of range. They took this nice 6 year old on the last hour of the last day. Congrats on a hard fought trophy. It really showed us what hard work and commitment to killing a buck on camera is like. Amazing. I think I'll stick to lodge host!
Update November 17, 2017
Seth cole from Mississippi hunted hard to take down this beauty whitetail. It's been a tough week here at Rader Lodge with wounded deer.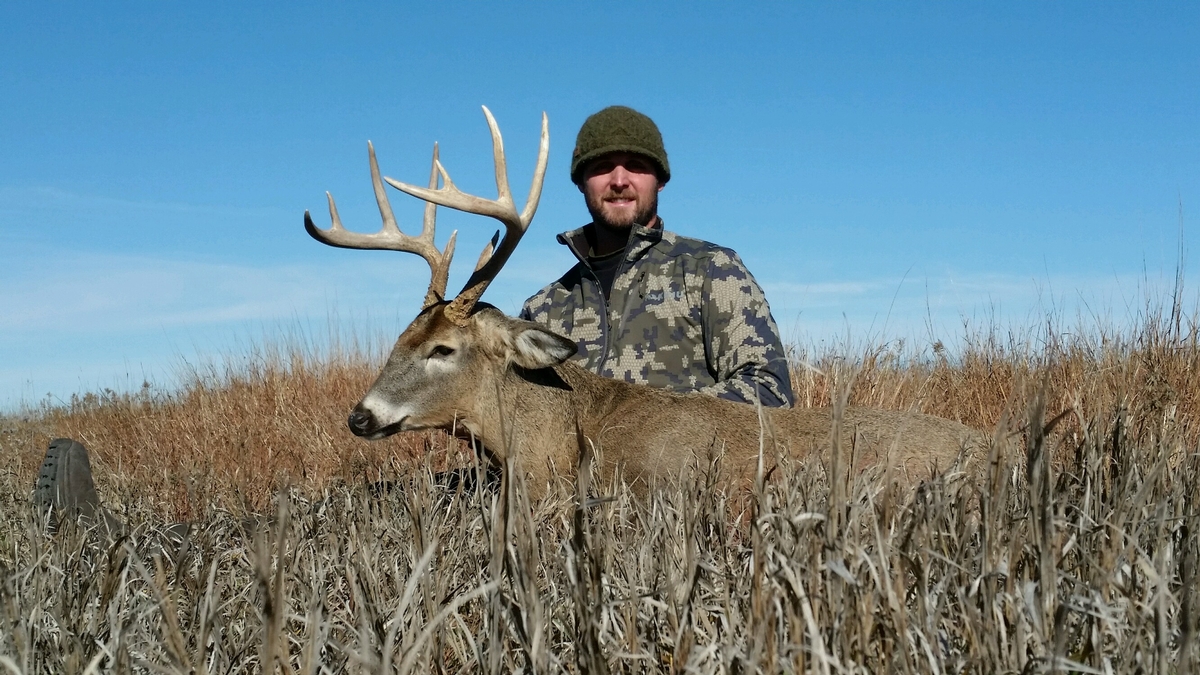 Update November 11, 2017
Bruce Thomas shot this nice 7 point his first morning of his whitetail hunt. Lots of deer on the move here. Should be a good week.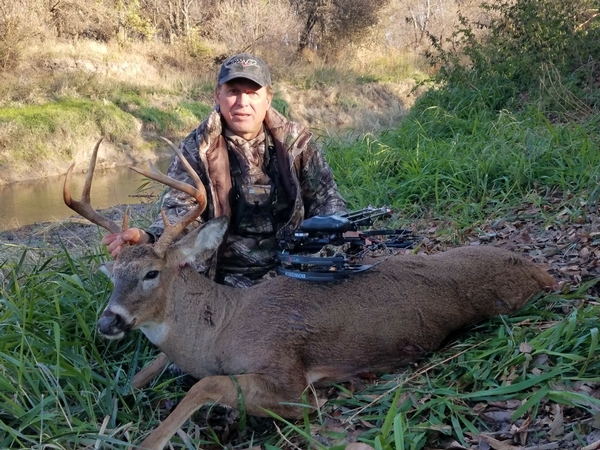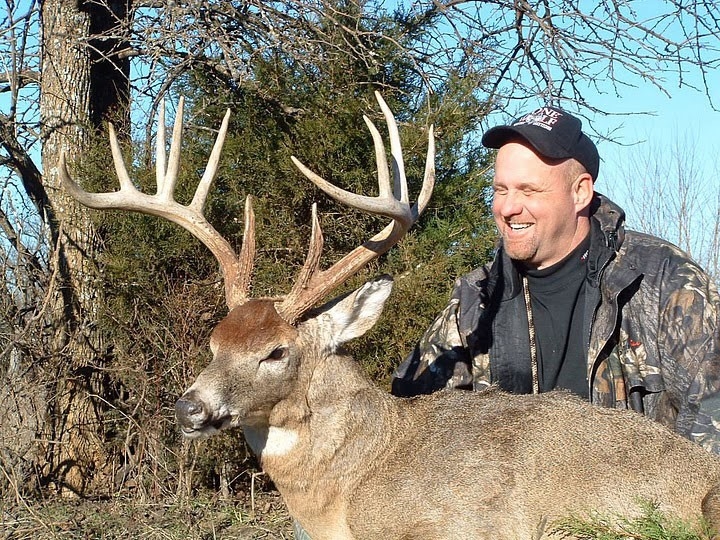 Jeff
Posted in: Rader Lodge News, Deer Hunting