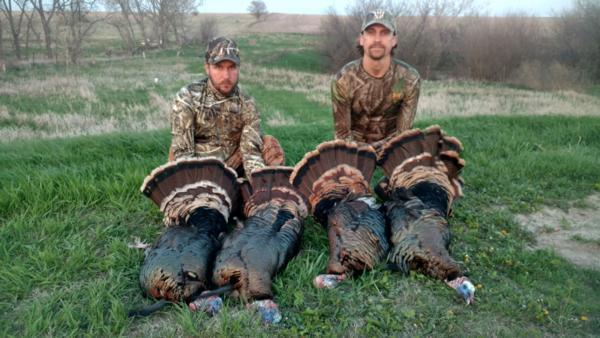 It was quite a year for our turkey hunting clients. We had a few bad storms and one had 4 inches of rain and featured 40 plus mph wind. Turkeys were messed up for the next 10 days. We hunted off our properties for a while and that did the trick.
Our leases filled up again. Were booking right now for 2018 spring turkey hunting season and we are going to leave our price the same for the 4th year in a row. We enjoy the people and the thrill of helping folks get there grand slam bird!
Jeff Rader
2017 Kansas Spring Turkey Hunting Season Results
Spring Turkey Opener
Turkey opener went well with a good number of tom's taken. The turkey hunting has stayed steady till about 5 days ago when a awful front came in and dumped 4 inches rain with cold temps and 20 to 40 mph winds.
After the storm, no turkeys and not even a gobble in all the rain and wind. It's monday now and I'm writing this in my truck at 5 am. I'm waiting for the rain to stop. Here's to better times at Rader Lodge. - Jeff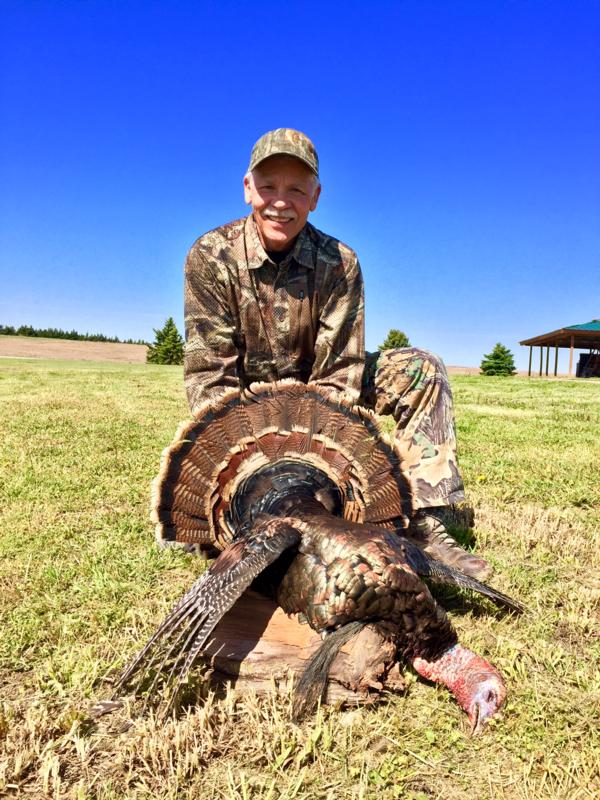 Fred from MN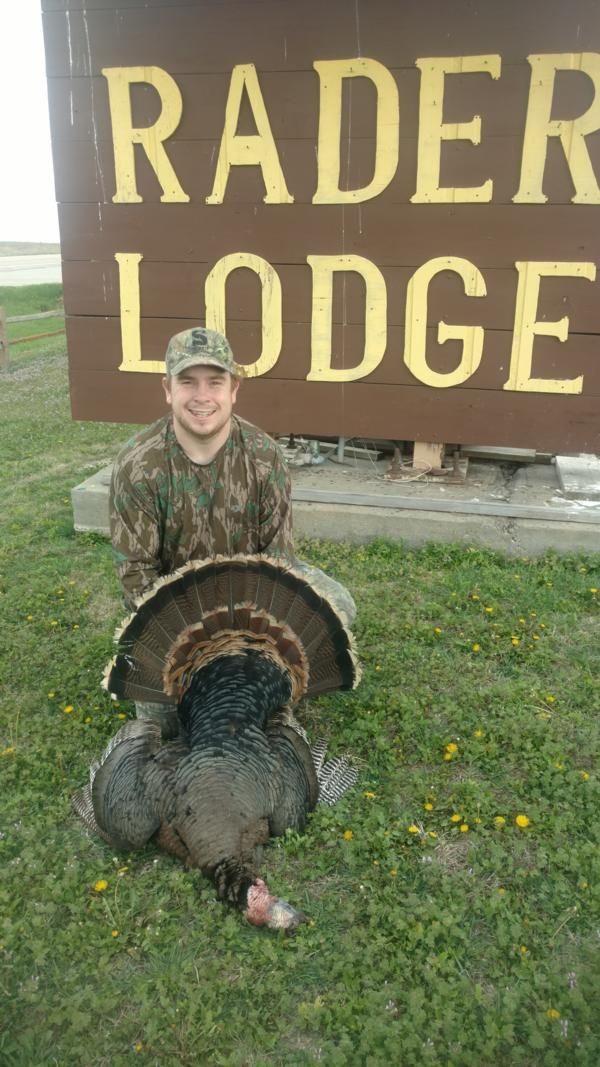 Kansas Spring Turkey Opener.
Shawn Sunders Rio.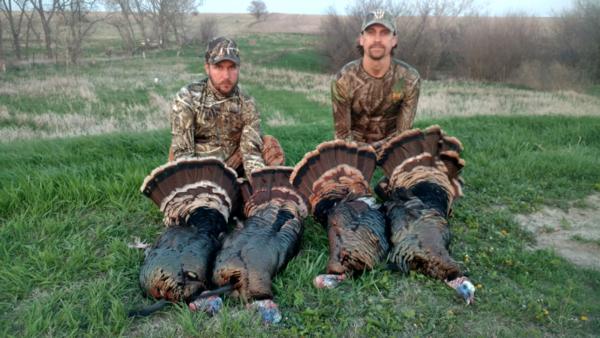 Indiana Boys score big.
Posted in: Rader Lodge News, Turkey Hunting