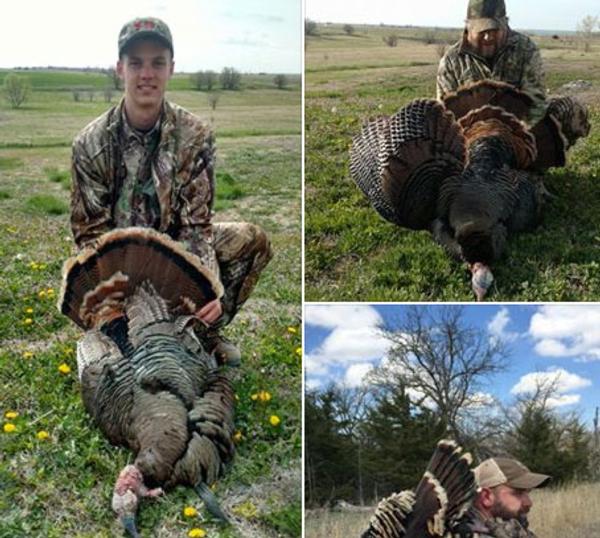 Turkey hunting continues and we have met some great people. Most groups killing at least one Turkey. Experience is a must right now. Good numbers of Tom's left. I have decent availability the next few weeks.
We started out the Spring 2016 season with a bang here at Rader Lodge. Results so far...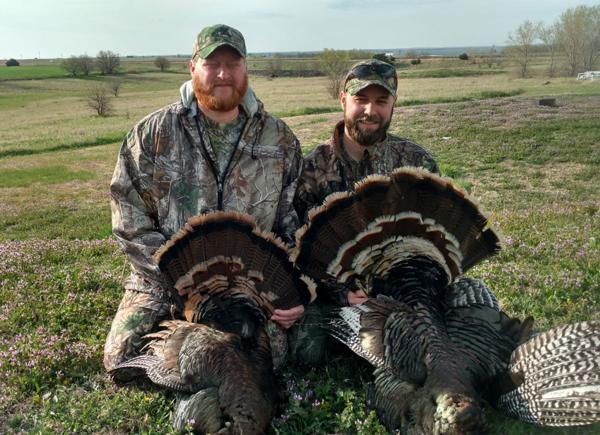 The Iowa boys scored on their first morning!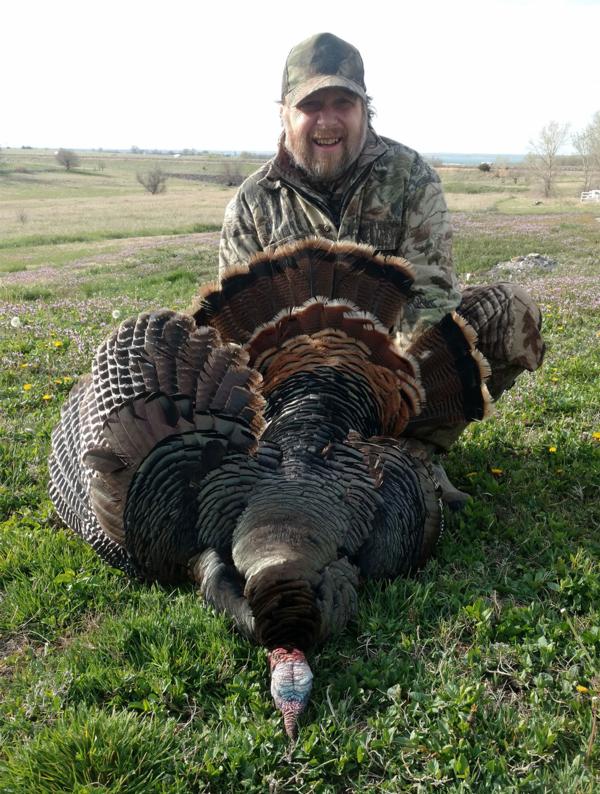 Jeff from New York scores on a nice Tom!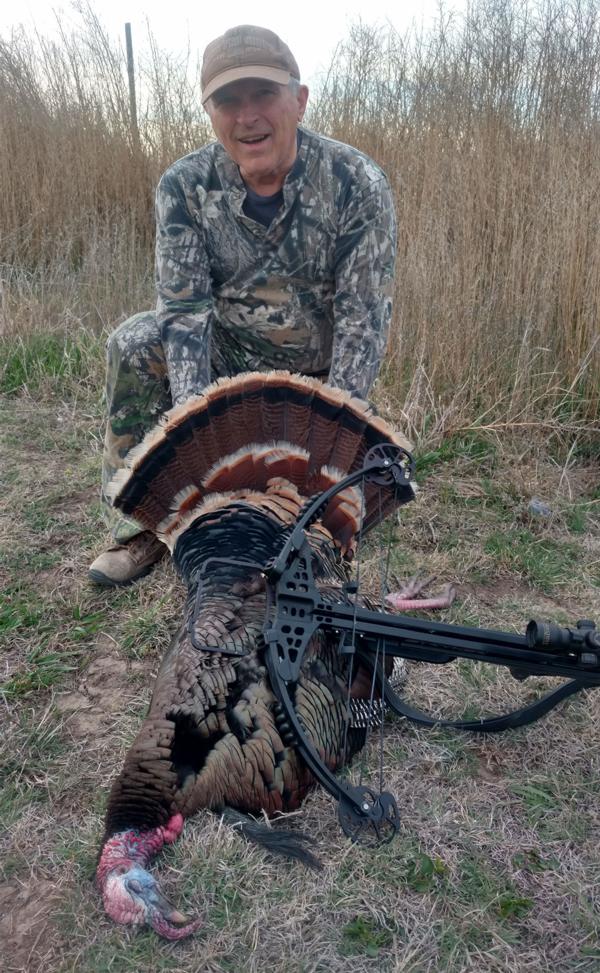 Tim from Ohio tagged out with his crossbow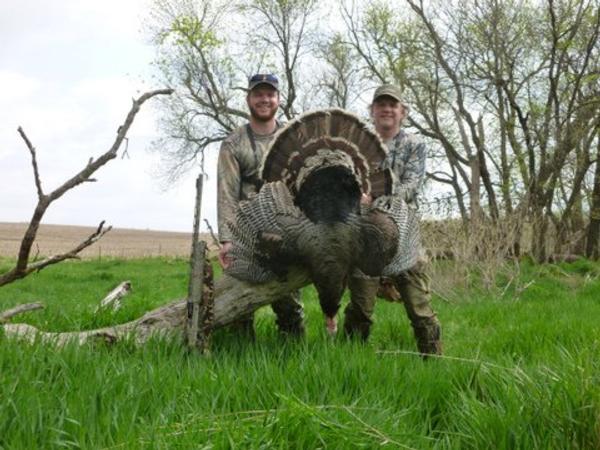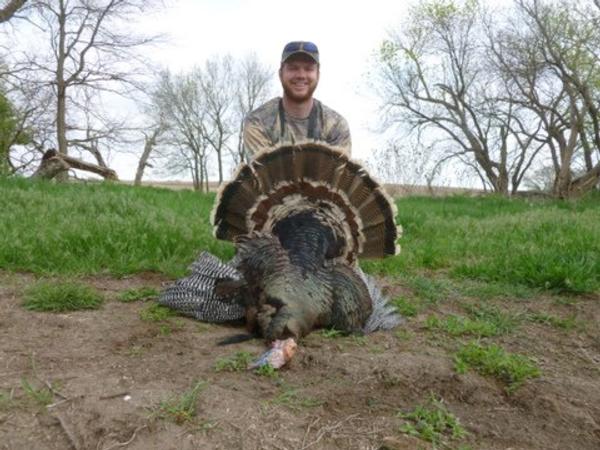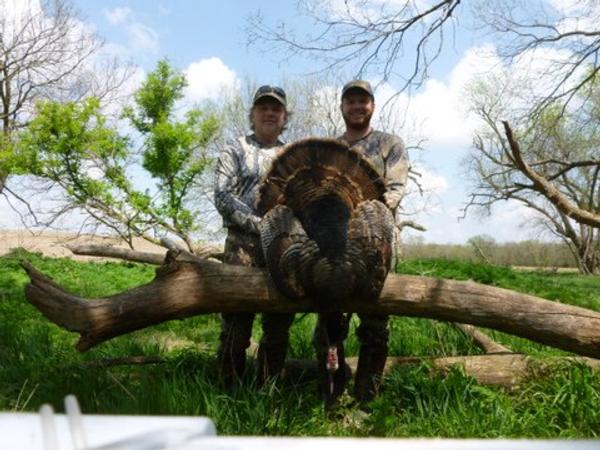 Alaska Group of Rio hunters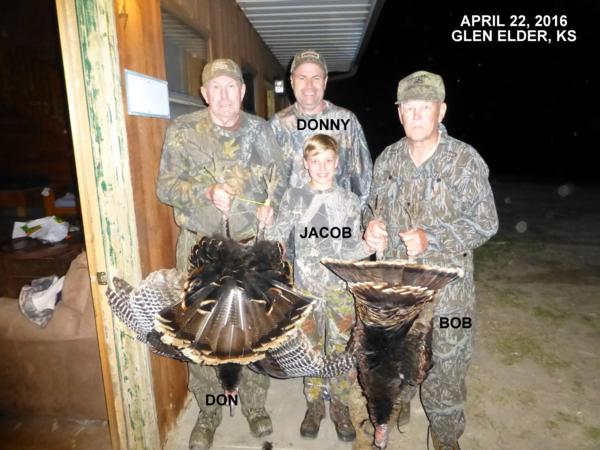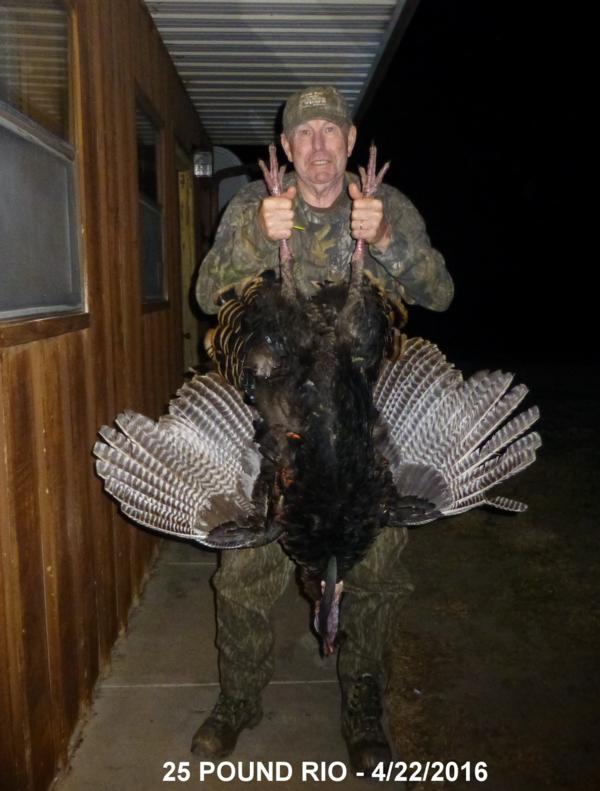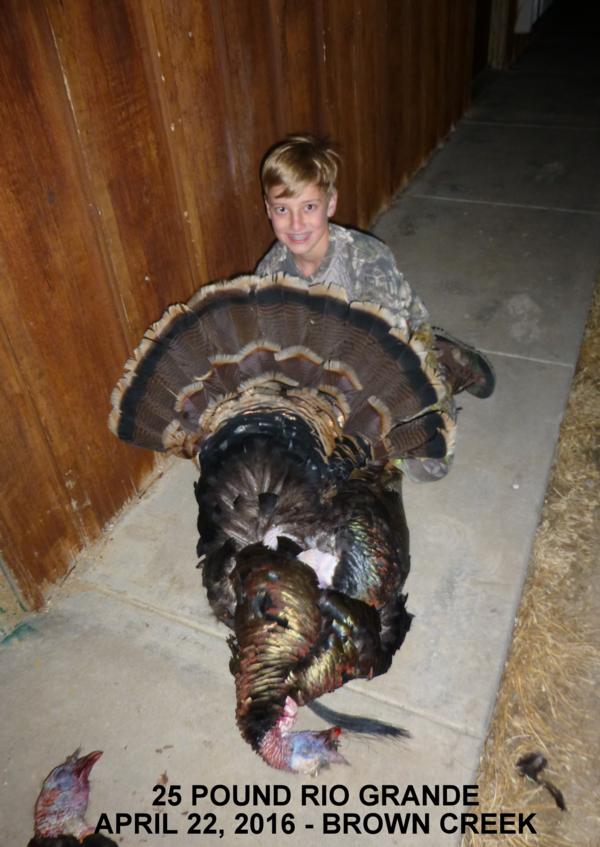 "We had a great time, and Jesse did a great job as our host. Jacob's other grandfather Bob Fortenberry got a good 22 pound hybrid gobbler earlier Friday afternoon, and I got the big 25 pound Rio later that afternoon. I had one within 80 yards of Jacob Saturday morning at the Beloit field but a hen steered him away. My son Donny could have taken a big jake Saturday afternoon but passed. The weather turned ugly early Sunday so we headed back to Alabama." - Don Donald
Posted in: Rader Lodge News, Turkey Hunting