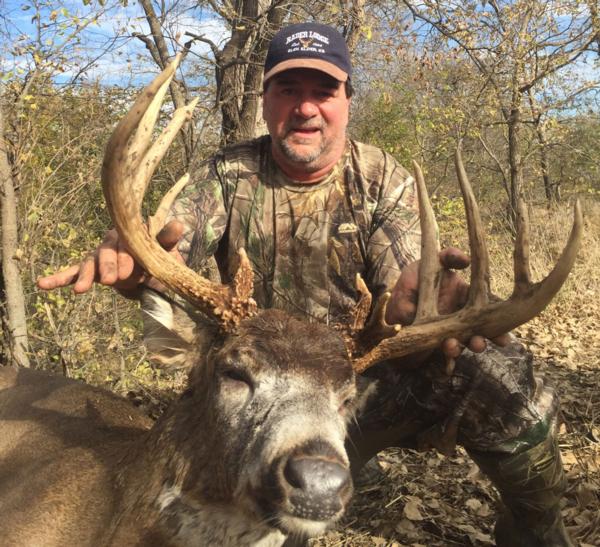 9 of 11 hunters tagged out last week which was not a bad season for Rader Lodge. Read 2 nice articles by Mark Melotik: https://www.scoutlookweather.com/hunting/scoutdoors/posts/6145/kansas-rut-report-hot-action-continues
https://www.scoutlookweather.com/hunting/scoutdoors/posts/6169/kansas-rut-report-cold-snap-gets-bucks-moving
Rader Lodge 2016 Bucks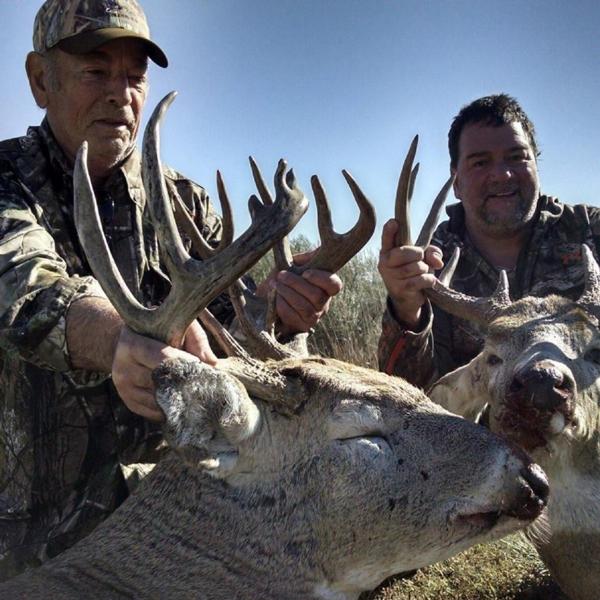 A couple of nice really old whitetail bucks shot.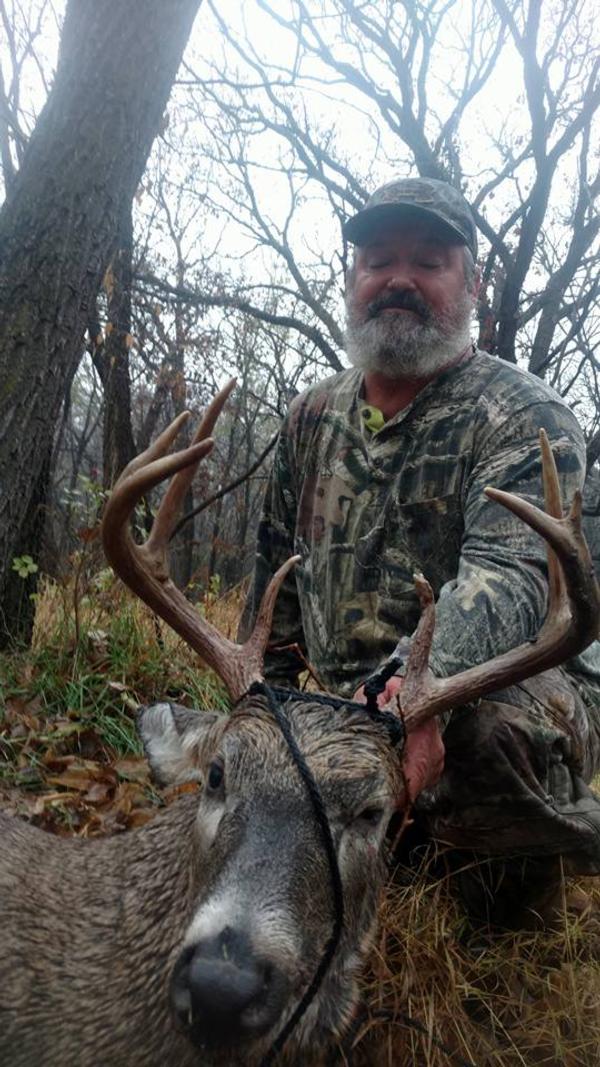 Jimmy Anderson tags out. 5 bucks down out of 11 Bowhunters.and 4 days to go.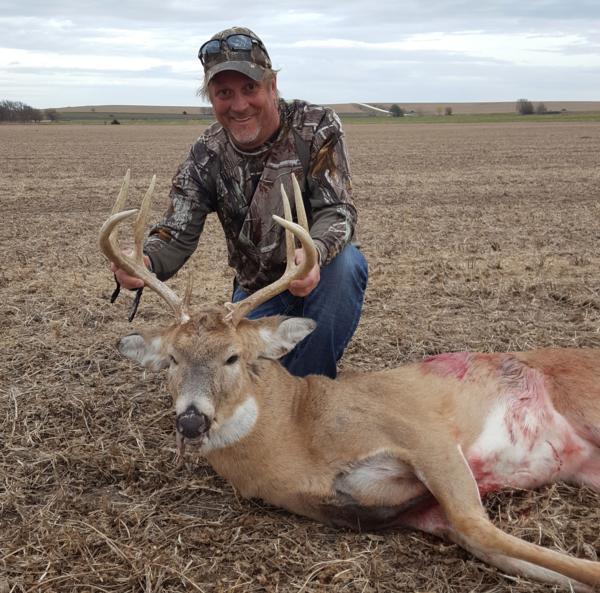 Keith from Wisconsin scored on this nice one. All day chase and a lot of teamwork to get this one down. 5 bucks arrowed 6 hit so far this week.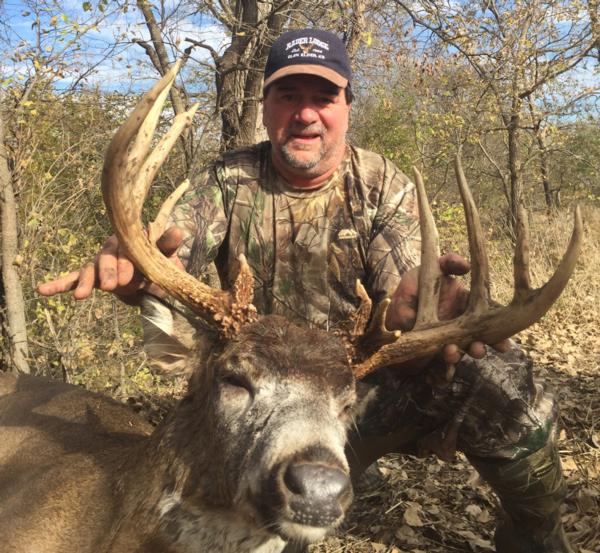 A HUGE thank you for Jeff at Rader Lodge for making my 2016 Kansas whitetail hunt THE most memorable hunt of my life. Arrowed this 160 inch deer at 35 yards, then Jeff made an awesome recovery the next day. Thanks again to Jeff for an unforgettable hunt, yet again. This was the third great buck in three years!! See you next year!!!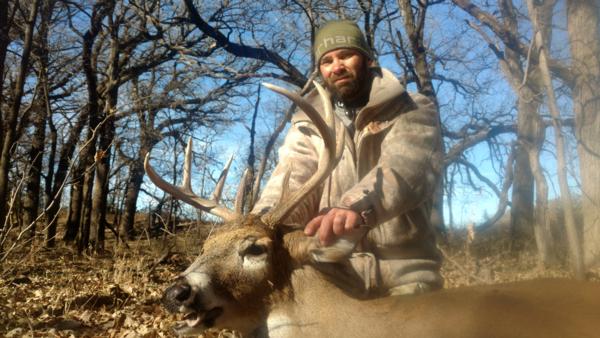 Justin Garner took a nice buck after he made an adjustment.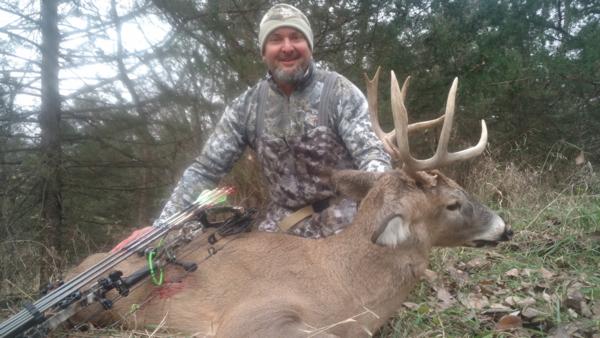 Mark Melotec As savvy as they come took a good one on a cold windy day. Nice shot Mark.
Congrats to Rich from North Carolina and Dale from New York. Both downed nice bucks and good clean kills. That's 7 for the week with 3 days to hunt. Awesome week. I'm crediting some hunt management changes for the good results. Getting ready for 45 pheasant hunters Friday.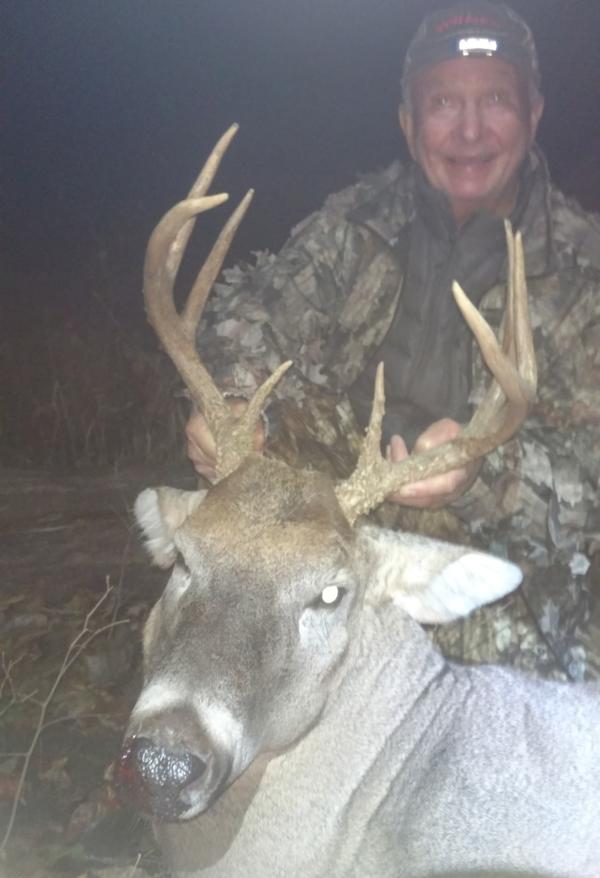 Rich's Buck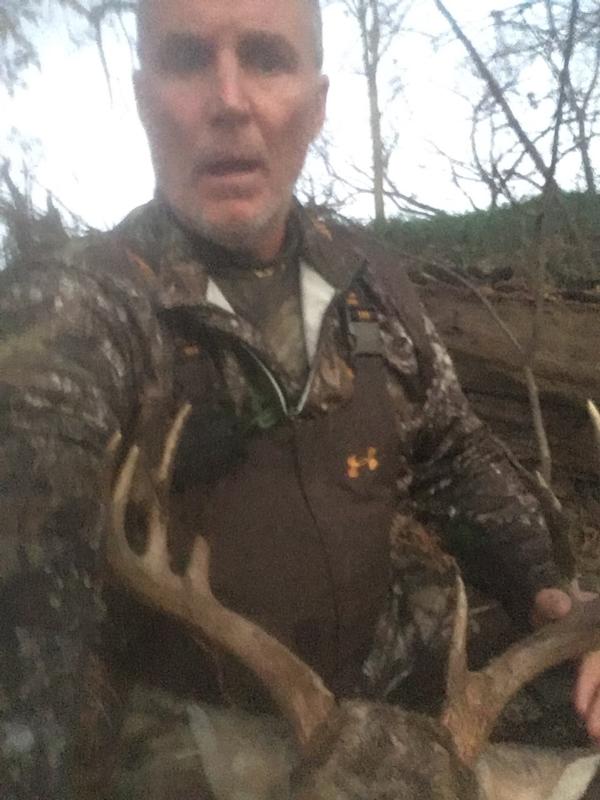 Dale's Buck
Posted in: Rader Lodge News, Deer Hunting