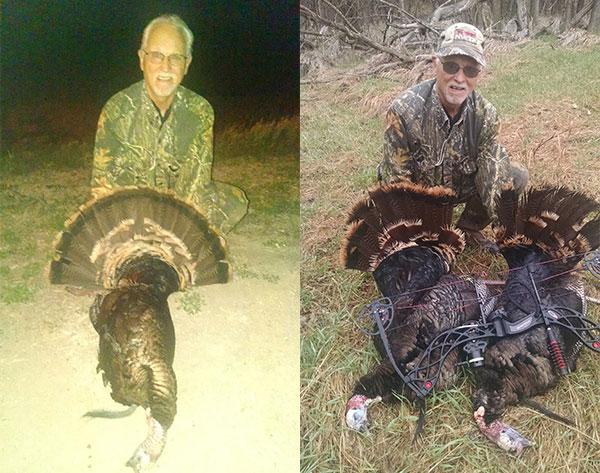 The 2015 Spring Kansas is in full swing. We will keep you updated with the results on this blog post. Wesley, Colt, Gary, JT and Keith's turkey tags filled. More to come.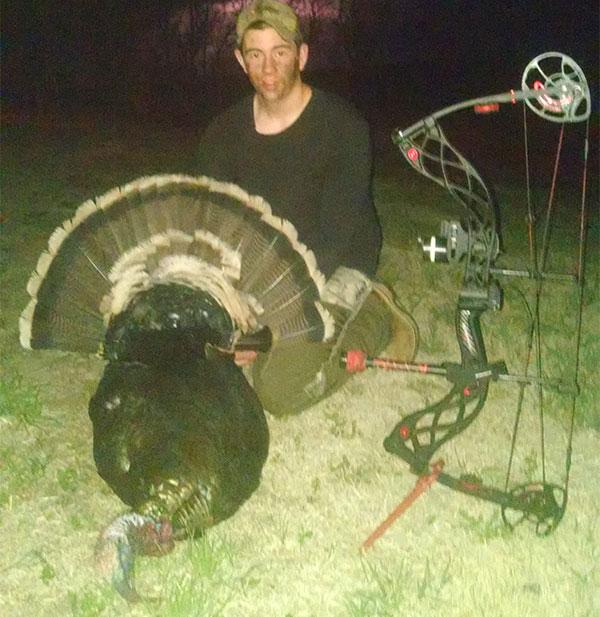 Wesely with a nice bow kill on his first day at Rader Lodge.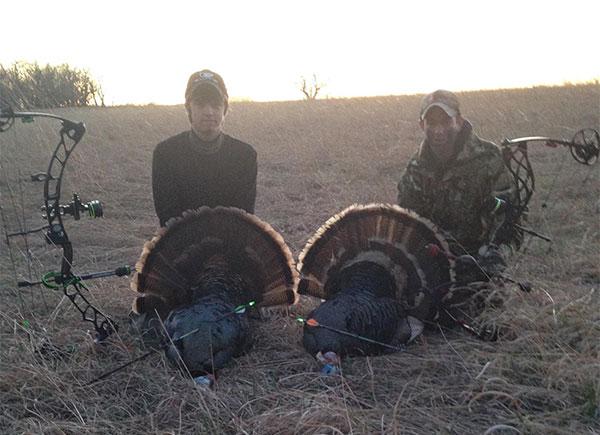 Colt and Wesely fill their limit with bows on last nite of hunt.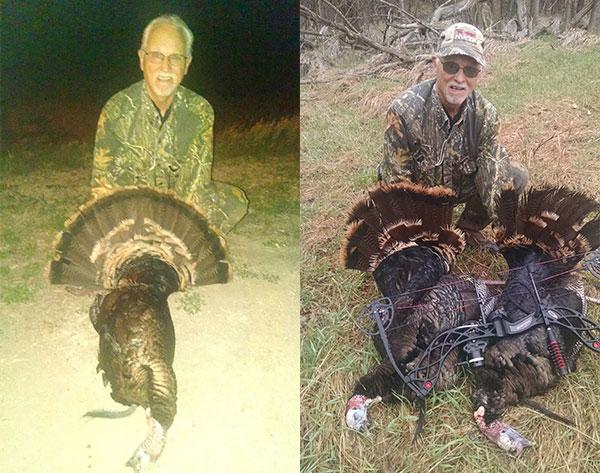 4/7/2015 & 4/8/2015 - Gary from Minnesota arrowed this 25 pounder with inch and three quarter inch spurs (We'll call him Bubba). Day 2 Gary finishes the job with his bow.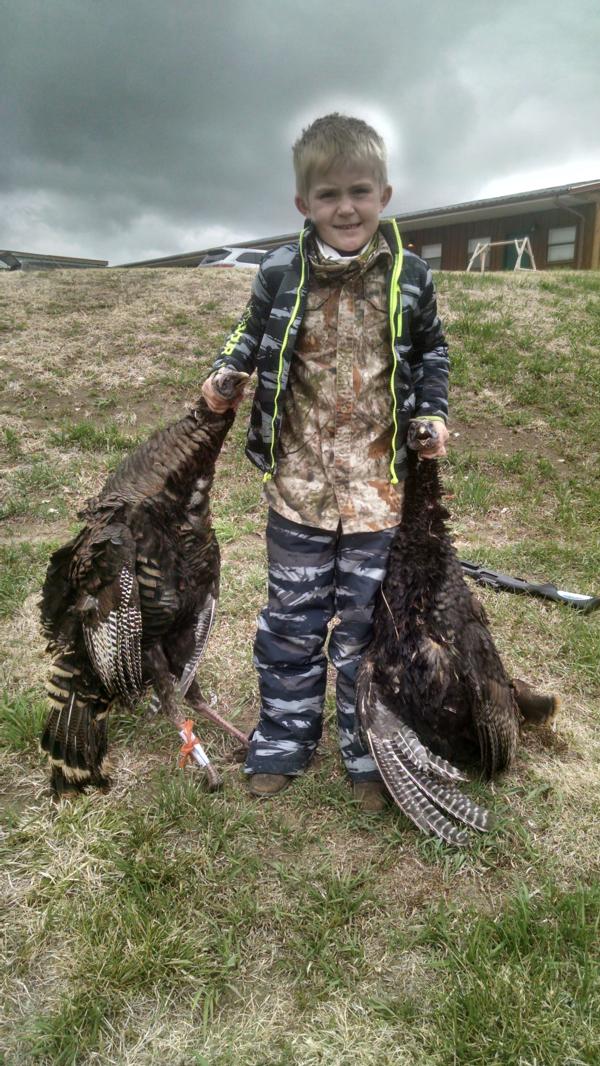 4/9/2015 - JT the 7 year old kills 2 with one shot.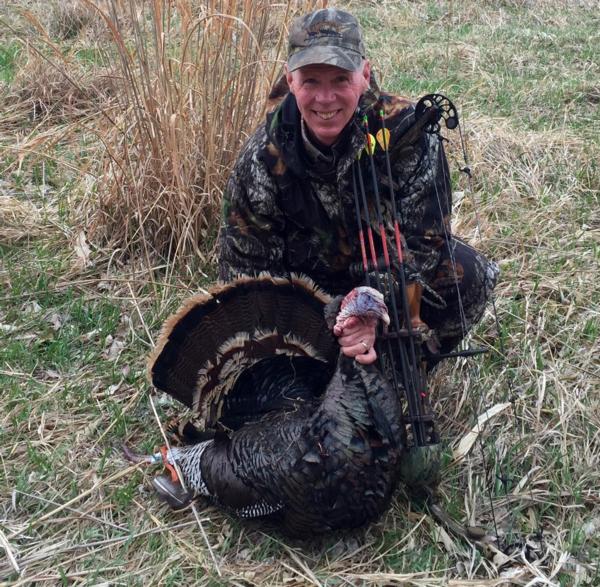 4/9/2015 - Keith's Rio bowkill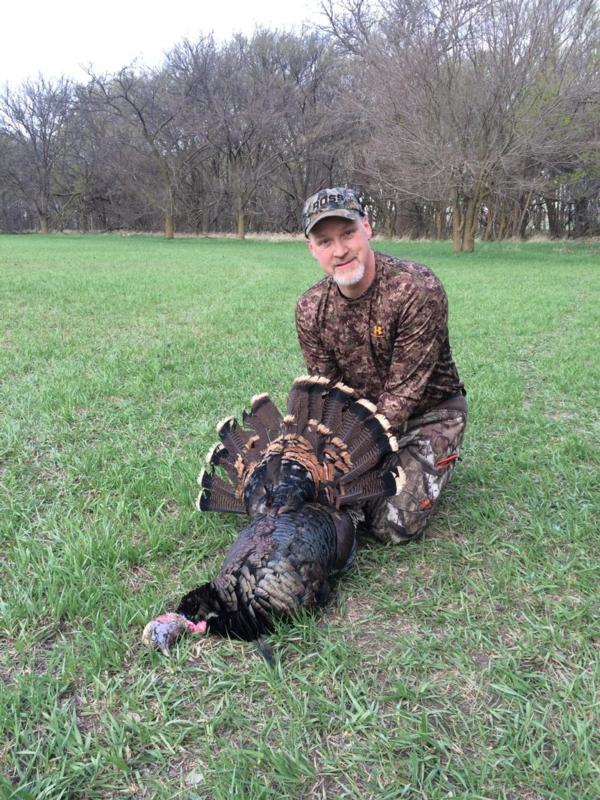 4/14/2015 - Don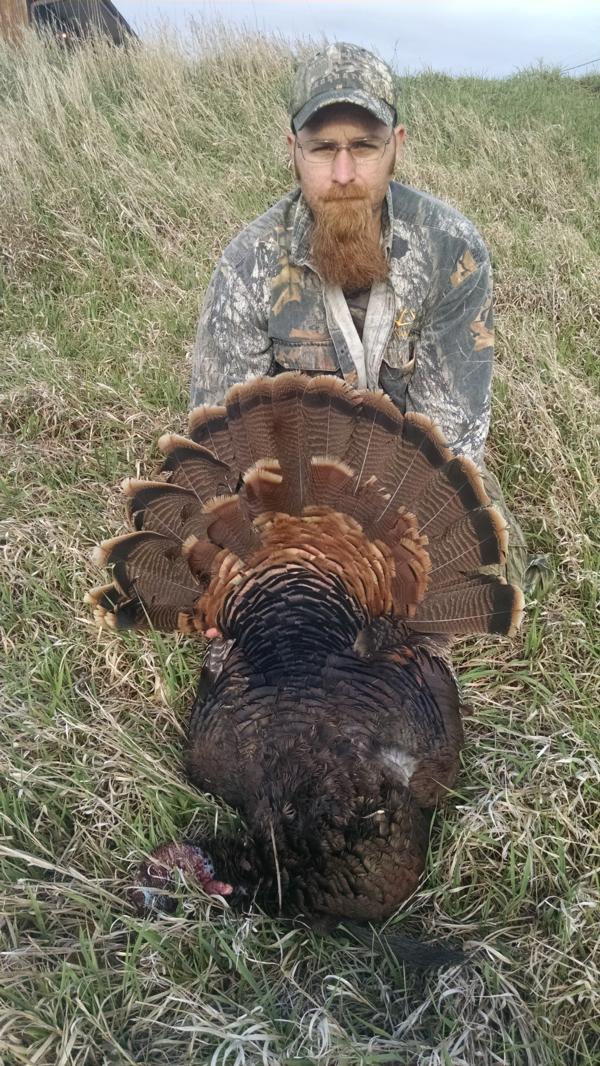 Heath R. Opening Morning Turkey
Posted in: Rader Lodge News, Turkey Hunting