Walleyes Are Biting
August 07, 2012 by Jeff Rader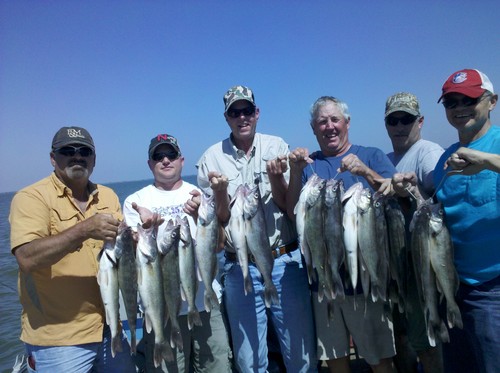 Here's some nice windy day walleye fishing with Jeff Rader. 24 walleye keepers and 20 short fish left go. Catching nice cats now and slab spooning white bass is filling up the coolers. We have a few fall dates left.
Jeff
Posted in: Rader Lodge News, Jeff Rader's Fishing Report
---
Reader Comments
0 Comments on Walleyes Are Biting
Would you like to comment?