July 2012 Catfishing Report
July 12, 2012 by Jeff Rader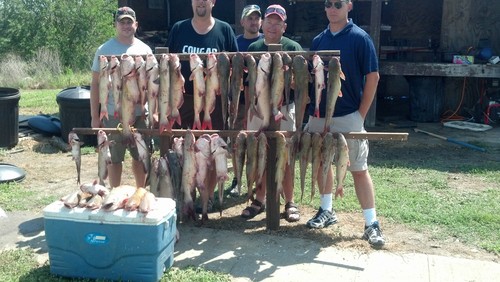 Catfishing is hot and heavy! We have limited out 4 days in a row.
We still have openings in August. Give us a call!
Jeff
Posted in: Rader Lodge News, Jeff Rader's Fishing Report
---
Reader Comments
2 Comments on July 2012 Catfishing Report
can't wait to there jeff looks like some go cats these will 16 or17 year in a row have been come to rader lodge its the best see ya sunday on 7-29-12 it going to be great how are white bass doing i never caught some many white bass in my life as i have the last 2 years in a row i had 11 double last year awsome

troy dewey July 27, 2012 12:00 AM
Would you like to comment?