200 White Bass Saturday Night!
August 14, 2017 by Jeff Rader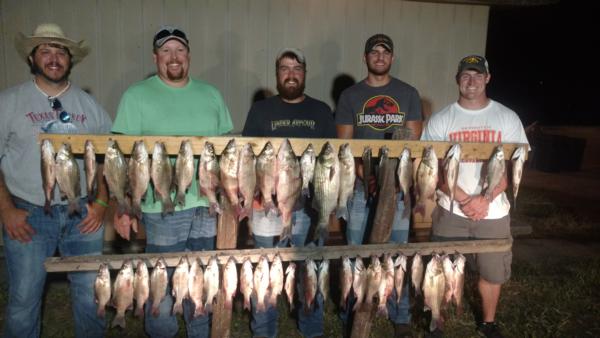 The fishing is on like donkey kong! 2 boats at Rader Lodge caught around 200 white bass Saturday night. Also good catfishing in the weeds.
Expecting a heck of a white bass and wiper run in August. We have labor day open for a group of 8. Should start seeing walleye shortly.
Jeff
Posted in: Rader Lodge News, Fishing Report, Lake Waconda KS Fishing
---
Reader Comments
0 Comments on 200 White Bass Saturday Night!
Would you like to comment?
Get Connected
Categories